Looking for unique bridesmaid gifts in Singapore?
Check out MyDreamVibe for personalized gifts, spa sets, jewelry, accessories and practical items.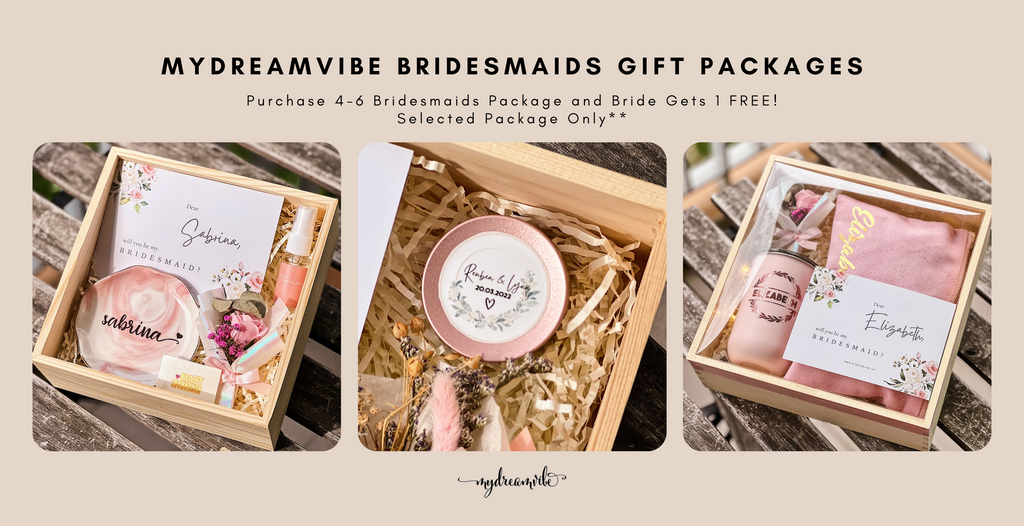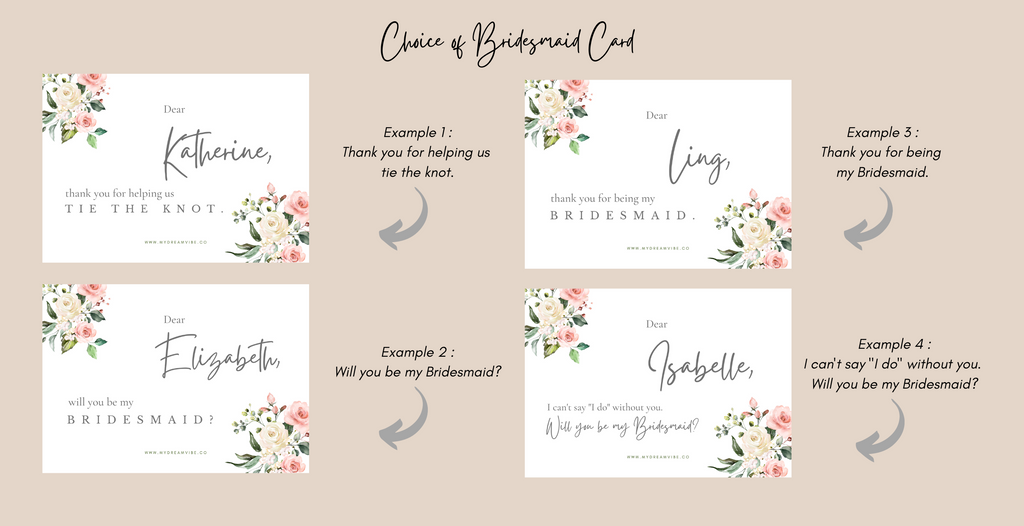 In Singapore, we usually gifts our Bridesmaid and Groomsmen. But no idea on what to get for your Bridesmaid or Groomsmen? Here it is! We have specially customized a few packages at a special price for you. Creating a memories for yourself and your friends. All products at MYDREAMVIBE.CO are customized to your request.
Looking for Bridesmaid / Groomsmen Gifts Packages? Don't forget MYDREAMVIBE.CO! Spread the love!
All the packages comes with readily packed gift boxes and giftbags.
What do I have to do?
We handle your order from the start all the way to the end without you have to re-pack your gift.
Save the time for your wedding preparation!
** Note : Discount code not valid for all of our wedding packages.
Singapore Bridesmaid's Packages from MyDreamVibe - Gifts for all Bridesmaids/Groomsmen through our exclusive customised gift packages.